I have been living in Metro Manila for over 12 years already. The reason of staying in Metro Manila is because of work. Had it not for work, I would have chosen staying in the province where cost of living in lower than in the capital city.
I do not own a car. Hence, I am pretty sure not to contribute to the scarcity of parking spaces. I am used to riding a jeepney and prefer to ride one as it is less expensive on my part. Being hazmat technician and knowing the hazards of carbon monoxide coming from fuel combustion of automobiles, I still ride a jeepney whenever available. However, I now ride, more often, a taxi.
Making my life easier and not to overburden myself, I make use of technology. To me, I need my time and it's a pity wasting too much time waiting. I have more time needed for myself to enjoy reading, rest after overworking, and even bringing work at home.
THE LAUNDROMAT. Let me start with washing clothes. I am not a fan of hand washing all of my clothes as it hurts my back so much. I used to bring my clothes to the laundry shop - however, it takes a minimum of three days to get my clothes back. Most often, the laundry shop is still close as I leave for work and already closed as I go home. So most often, I can only pick my laundry, ideally, during weekends. Or I have to go home early just to pick up the precious clothes. Nowadays, thanks to laundromat that proliferates in Quezon City and elsewhere. In the place where I live, the laundromat is just about 300 meters away. Thanks to laundromat, I can wash my clothes by myself with just an hour waiting - not 3 days. I can bring any of my plentiful books or Reader's Digest while waiting. I can also just leave my clothes for the staff to wash while I go to buy some stuff or clean the house. Then, I can be back after an hour minimum. (My wish: to be able to save for a digital personal washing machine)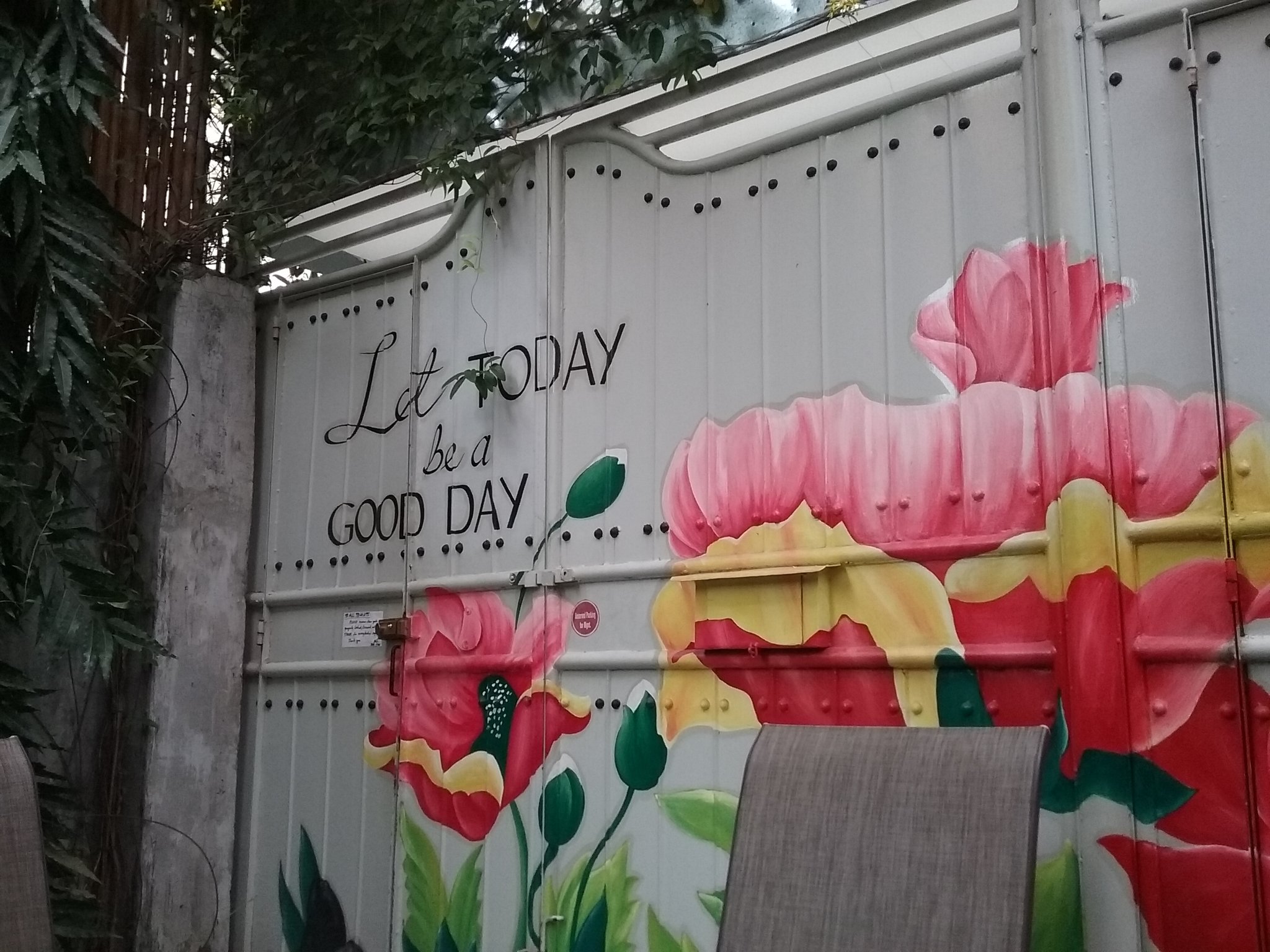 Coin Laundry Express in Cebu makes one's day a good day.
I would say that the most inclusive laundromat I have been to was in Cebu City, the
Coin Laundry Express
. The place looks like a restaurant where there are tables and chairs for waiting customers, a free wifi, carpets, and some snacks if the customer gets hungry. Their policy line is, "laundry today or naked tomorrow."
TAXI-HAILING.
I am a fan of
Uber
because it is premium and it more user friendly than Grab. When Uber in Southeast Asia was sold to Grab, I prayed that it's merger and acquisition be reviewed by government as I missed its services. However, it was done deal already, no way to reverse the decision anymore. I am left to use Grab than any other ride-hailing app. I tried Micab and Hype but these are to no avail due to, I can say, system difficulties. Rather than buying a car, I would say that riding other's Grab car is still less expensive on my part. For Grab, I prefer Grabpay than cash as I do not have to worry about coins.
GCASH. When I got my postpaid account in Globe, my biggest issue was the long queue in payment centers including Globe Business Center itself. I hate waiting for too long as I should have accomplished more tasks already rather than wasting my time waiting. I used Cliqq app by 7 Eleven to pay my bills and load my GCash. Now, I only seldom pay bills using Cliqq app because GCASH has become inclusive already. I pay my bills using it and I load my and my family's phone, whether Globe or Smart, using GCASH. I have already tried paying grocery and shops using GCASH instead of pulling out my wallet. I cash in using bank online transaction.
FOOD DELIVERY
. I have tried calling the restaurant using it's number to order food. Nowadays, a mobile app that features many restaurants is already available to make food delivery more efficient. When I am sick or not feeling well, the food delivery services are heaven sent to me. I prefer
Foodpanda
for food delivery but Honestbee is also available which I use interchangeably if the restaurant I prefer is not available in either app.
GROCERY DELIVERY. Of course, for grocery delivery, my app is Honestbee. Aside from grocery, I have already tried Honestbee in delivering parcel within Metro Manila. Theirs is cheaper and parcel is being picked up. It lessens my time to go to the shop and it minimizes my expenses as to transportation.
If we will just study the economic losses of waiting time in Metro Manila, we might have been losing the mental assets of our people who could have accomplished more tasks efficiently if their waiting time is gone. For me, removing wasting time in waiting time from my things-to-do is happiness. Happiness means less stressful and less stress means a healthier life. A healthier life means long life.